18W safety waterproof digital display constant temperature heating usb coasters
Contact Us
不能存图片
Main features:

1. It adopts mirror glass panel, which is resistant to high temperature and has good heat transfer and can be heated for a long time. Safety and environmental protection
2. Two-speed temperature adjustment (high temperature range - low temperature file)
3. Timing key design, 1-9 files can be adjusted, you can customize the time to keep the temperature constant.
4. Empty seat automatically shuts down in five minutes
5. Three specifications: European regulations, US regulations, British regulations
6. Non-slip mat, waterproof and leakproof design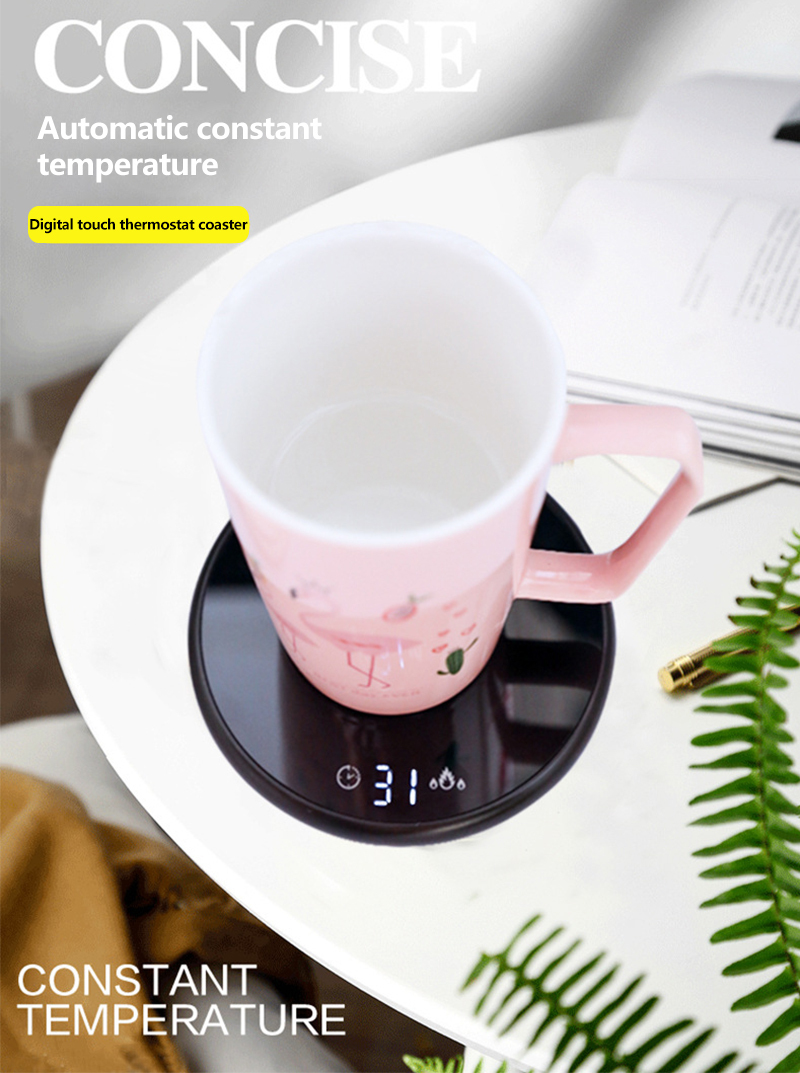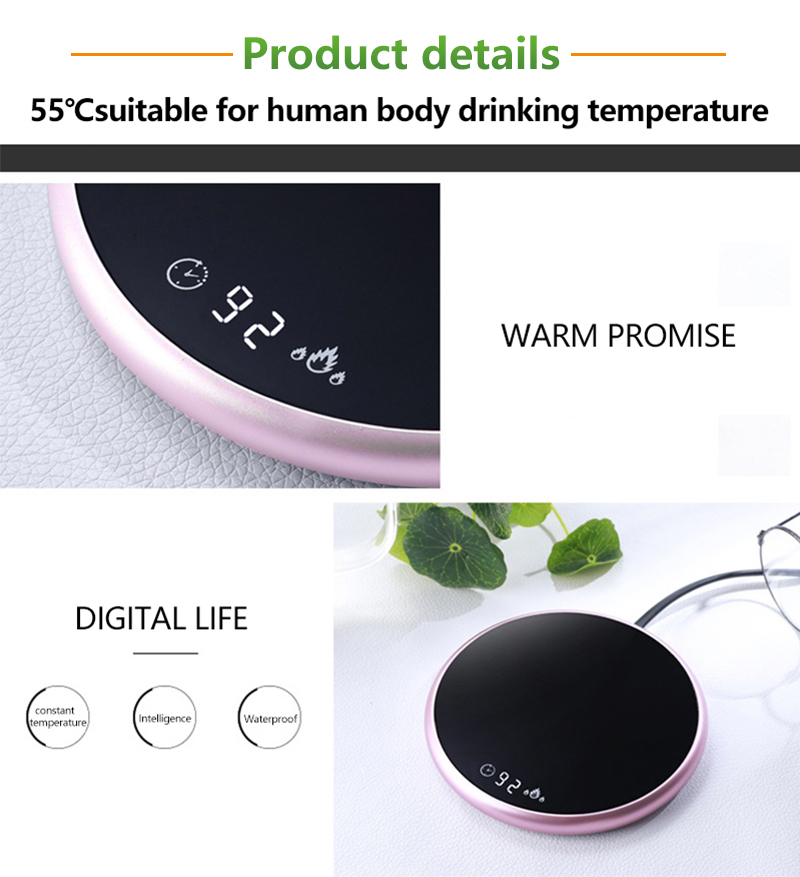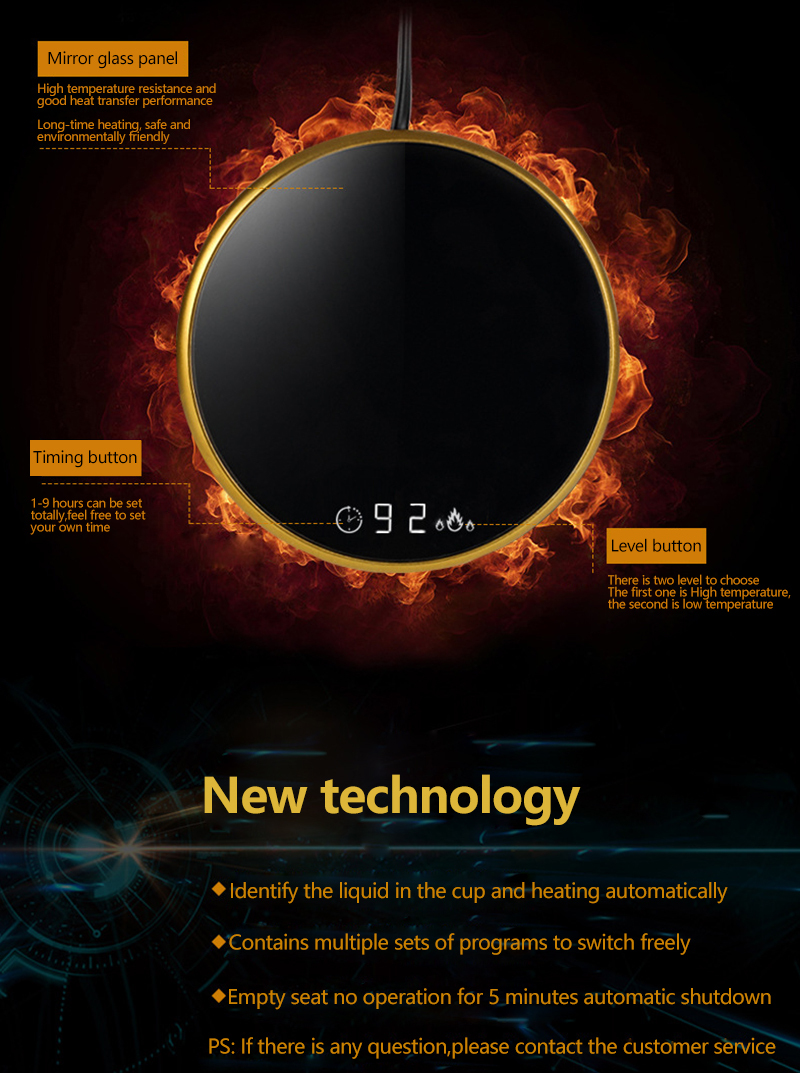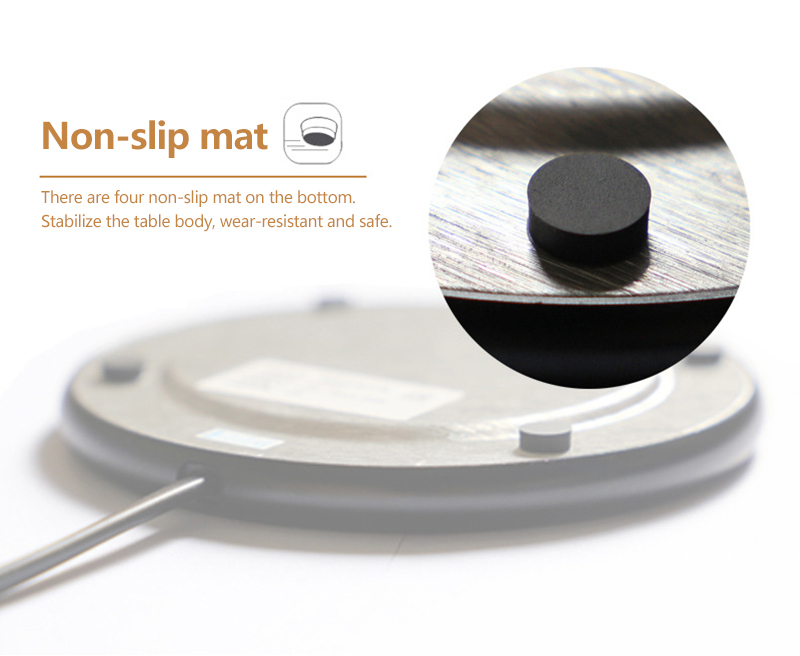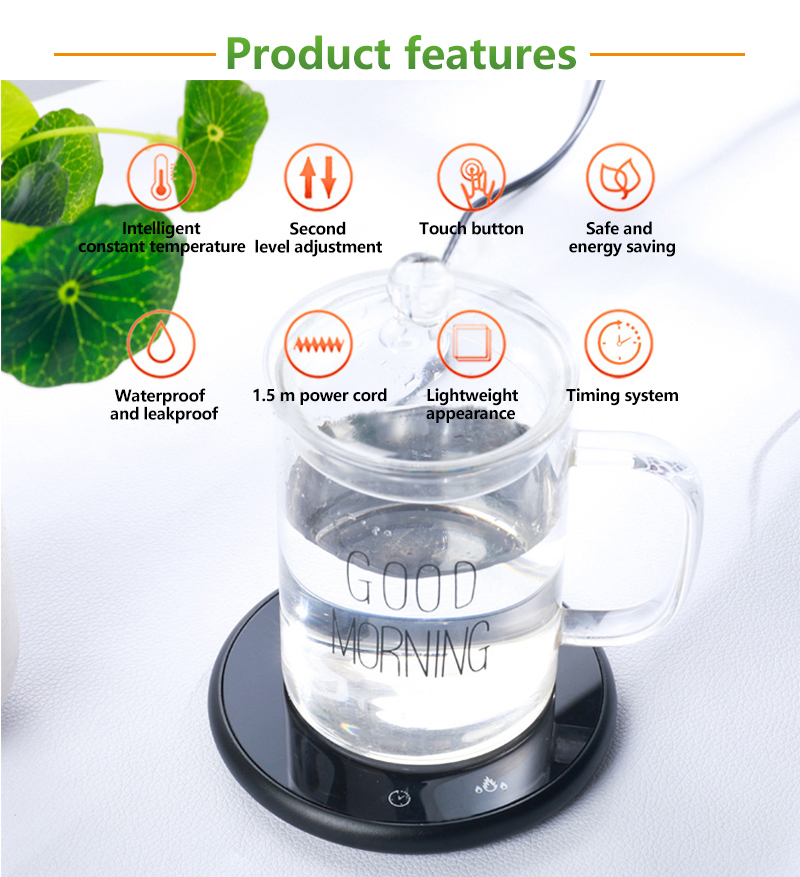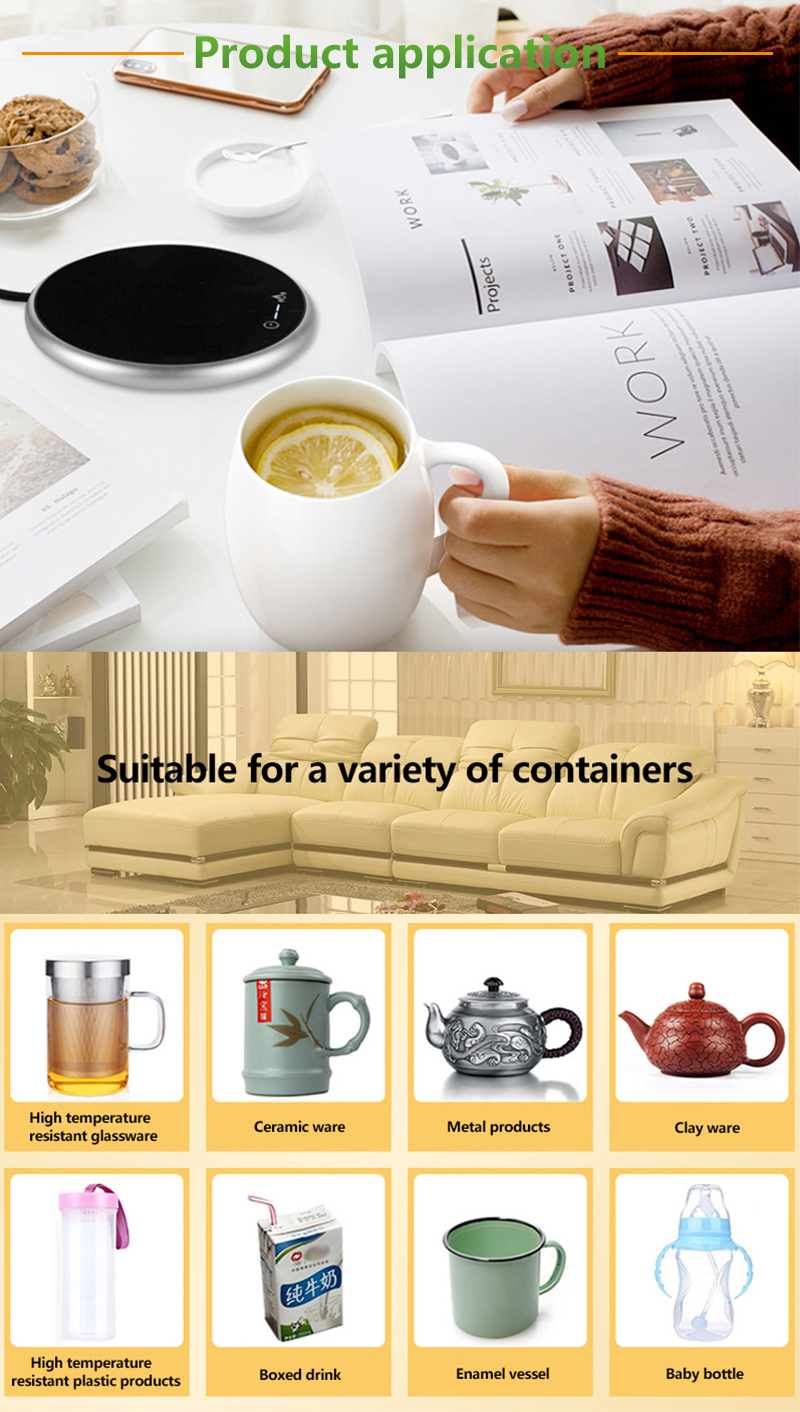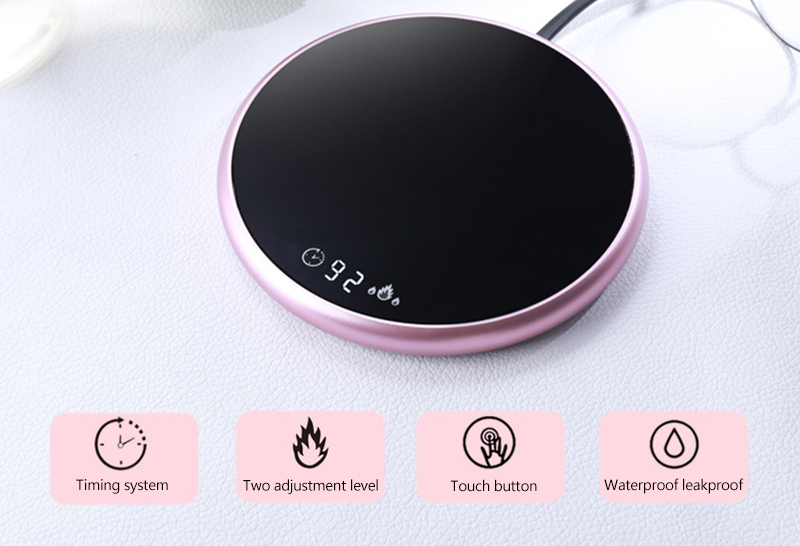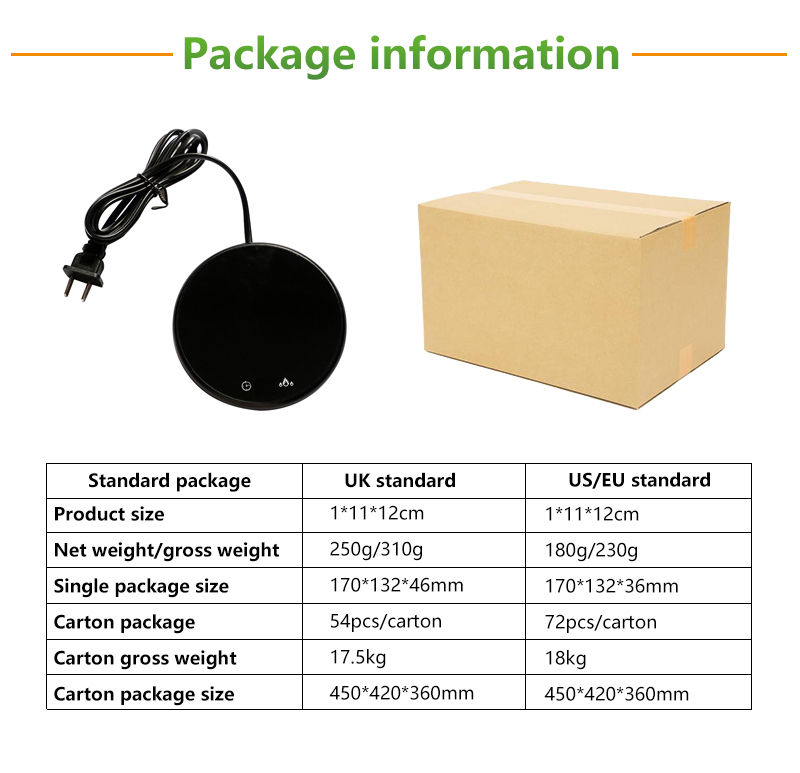 Material :

Aluminum alloy frame / bottom cover + tempered glass panel
Work voltage :

US 110V ,UK/EU 220V
Frequency :

50Hz
Input current :

164mA
Power :

18W
Scope of heat preservation:

40℃-60℃
USB cable length :

1.5m